Pengabdian kepada Masyarakat (PkM)
2018 Mosque Acoustics Workshop, which was attended by DKM representatives from various mosques.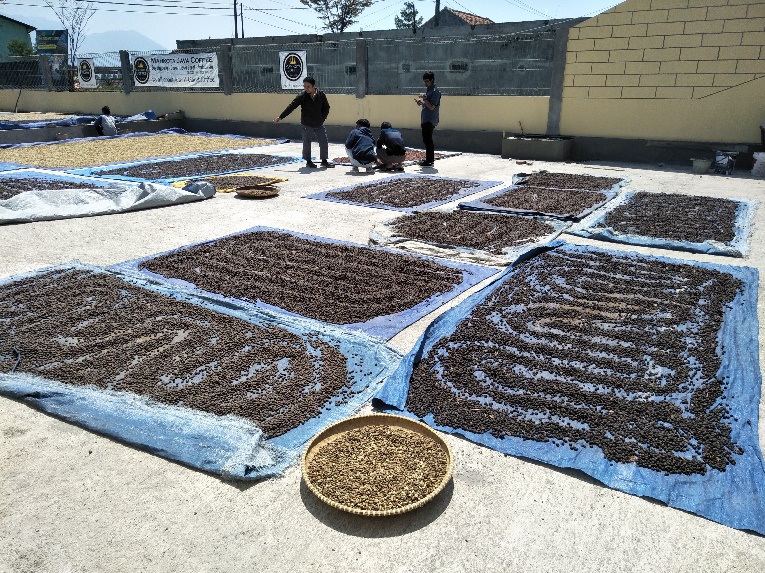 Coffee dehumidification process during Community Services field survey at Mt. Papandayan, Garut.
In order to carry out the obligation of the Tridharma Perguruan Tinggi (Three Pillars of Higher Education comprising Education, Research, and Community Service), the Engineering Physics of Institut Teknologi Bandung community actively and routinely perform various community services. These are performed through collaborating and providing technological enhancements for local communities. Listed below are some community service programs carried out within the last five years: 
Partnership in Developing Website-based Hydroponic Fertilizer Monitoring and Control Module at a Hydroponic Pilot Farm in Cicalengka
Partnership in Developing Productive Practicum Module to Manufacture DC/DC Power Converter and Maximum Power Tracker at SMKN 1 Cimahi
Study on Increasing Household Compressed Biogas Cylinder Usage Safety and Its Socialization to the Users in the Village
Expansion of Electrical Energy Information Systems Implementation to Promote Energy Saving Culture in the ITB Campus Environment
Improving Dry Coffee Beans' Quality through Dehumidification for Coffee Farmers in Mt. Papandayan, Garut.
Development of the 'Synergy of Art with Science and Technology' Village
Development of the Sound System and Mosque Acoustics Teaching Material
Monitoring of Water Quality Sensor at the Citarum Watershed