Welcoming Remarks from The Head Engineering Physics Undergraduate Program, ITB
Welcome to the official site of the Institut Teknologi Bandung (ITB) Engineering Physics Department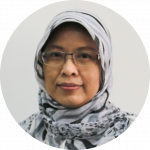 Have you ever heard of Elon Musk and Steve Jobs? They are the most well-known Technology Entrepreneurs in this millennium. History has also recorded some notable Technology Entrepreneurs such as Thomas Alva Edison, Nikola Tesla, Alan Turing, Olive Ann Beech, Marie Curie, and Ada Lovelace. What are the commonalities that they share? They are all broad-minded, not afraid of thinking out of the box, and open to learning from and working with other disciplines, all to realize their passions into masterpieces that change the world.
If you want to build upon your potential to take the places of those figures, The Undergraduate Engineering Physics Program of ITB if the place. The program is an engineering undergraduate program that hopes to produce engineers that have the ability to bridge many scientific and engineering concepts, such that they are able to adapt with the needs of society and take part in leading the current development.
You can mention any challenging fields in this millennium. Smart Building and Environment? Smart Farming? Smart City? Mechatronics and Robotics? Artificial Intelligence? Internet of Things? Nanotechnology? Biomedical Engineering? Art and Technology? In the ITB Undergraduate Engineering Physics Program, you will be given the logic, knowledge, and skill that is strong and adaptive enough to dive into those fields. You will even be able to develop those fields to fulfill the needs of society locally, nationally, or even internationally.
Beyond academic activities, you can also take part in extracurricular activities that build soft skills through having organizational, research, and community development experiences. Those opportunities are available through the program student union or Himpunan Mahasiswa Fisika Teknik ITB (HMFT-ITB), ITB student union of Keluarga Mahasiswa ITB (KM ITB) and can also be had by participating in competitions, summer schools, an international student exchange programs.
All of the aforementioned prepares you to be a wholesome Bachelor of Engineering which is adept at capturing problems concerning physical phenomena, can accurately measure the relevant physical quantities, critical in analyzing the problem, and create ingenious solutions through integrating relevant technologies. Graduates of this program is also courageous, fair, and elegant in giving the right solutions for society. Still curious about life after graduation? Ask our alumni.
What are you waiting for? Join us at the ITB Engineering Physics Program!
Regards,
Ir. Estiyanti Ekawati, MT., Ph.D., IPM.
Head of Engineering Physics Undergraduate Program, ITB